Our Customers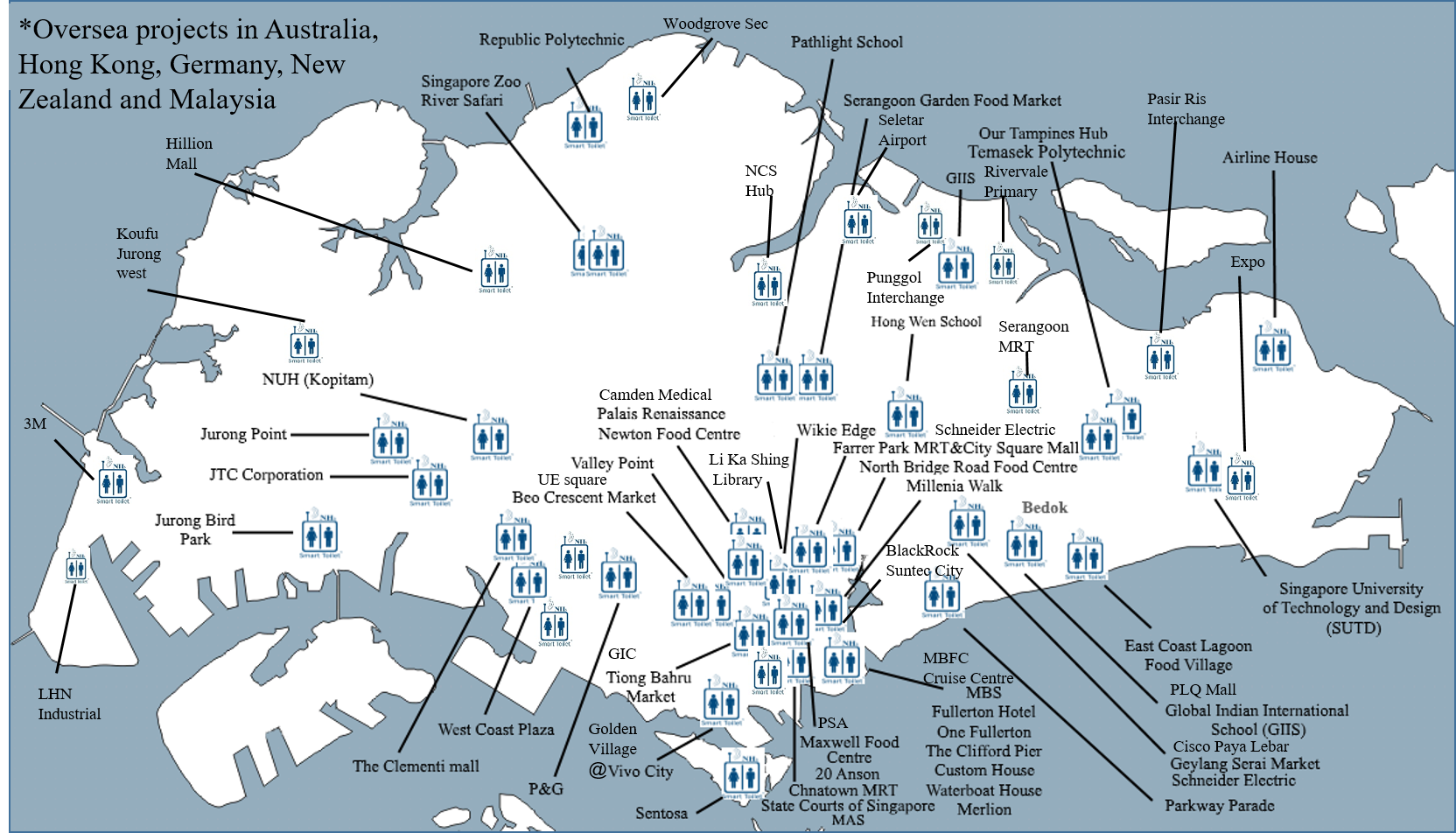 To your customers, the cleanliness of your restrooms says a lot about how you run your business. Because they consider restroom hygiene as a reflection of overall quality standards, a negative restroom experience can seriously tarnish an otherwise great reputation.
Just one bad restroom experience can create a poor impression that customers will likely share with others. In fact, 50% of people said they would tell friends and family about a negative restroom experience and 46% said they would avoid going to an establishment based on a poor restroom review. Restroom rating has become so popular, netizens post photos and share their stories about the hygiene of a restroom with people around the world!
Many organisations are aware of the importance of toilet cleanliness and have made the decision to impress their customers with Convergent Smart Toilet. There are nearly a thousand of our smart toilets all over Singapore including places like MBS,Fullerton hotel, Seletar airports and Singapore Expo. We also have overseas projects in Australia, Germany, Hong Kong, Malaysia and New Zealand. Contact us now to make your toilets impressive.